Avocados
// Cherry Tomatoes
// Lemon Juice
// Garlic Salt
// Salt & Pepper
// Tostitos Scoops
For those of you all who know me personally, you inevitably know about my love for avocados. Not only to they have amazing health benefits, you can also whip them up in all kinds of different ways.
In the spirit of starting the week off on the right foot, I've put together my favorite guac recipe for you. Full disclosure - I snagged this super
simple
, super
easy
recipe from my sweet co
usin.
I've always adored Karissa's guacamole but never asked for the recipe (why did I wait so long!?). Well as I was preparing today's post I was pleased to find that it is beyond simple 🥑:
First on the to do list for this speed recipe is to chop up your avocados and your cherry tomatoes. There really isn't too much of an art to this one. It depends on the texture you're going for - if you want more of a "chunky" dip, don't dice these up as much. If you're looking for more of a fine dip, then finely dicing these up is the way to go.
After that is complete, it's time to season those babies up! All three of these last steps (garlic salt, lemon juice, salt & pepper) are all to taste. Add these in at your leisure. Once you're done with that, it's time to scoop some up in a tortilla chip and enjoy!
Feeling the urge to whip up some guac on the run? (Or to snag any groceries on the run really!) Well do I have a treat for you ☝.
WalMart Grocery pick up. 😱
Yep.
It is a true life saver for those living in a fast paced world (which let's be honest… most of us are!). You'll simply download the app and put together your grocery shopping list. (You can also put together your list on a desktop but you will need the app for the pick up process).
Once you've added all of your items to your cart, you'll proceed to check out (much like any other online order you've placed in your life). From there, you'll be prompted to select a date and time to pick up your goodies. (Note: Make sure to do this several days in advance!) After that, you're done until pick up day!
Continuing on with the simplicity of the process, pick up day is a total breeze. When you're about to leave your house, you'll select that check box on your app letting them know you're heading that way. You'll also include the color of the car you'll be arriving in so that they'll know who to look for.
Once you pull in to the parking lot, it gives them a notification inside that you have arrived. They'll load everything up, bring it to you car and unload it. That's it. Yep, from there you just carry yourself on home with your car full of groceries without having to scurry through the isles.
Ready to put this app to good use!?
Below, I've put together all of the ingredients for the guacamole so that you can easily shop & grab these items in time for your weekday get together. 😍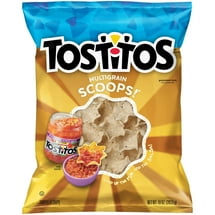 Thank you so much for stopping by today!
I'll see you all back here on Wednesday morning 😘